Spotlight on Carolyn Cooper, Keynote Speaker at SSO#7
Posted on 10 July 2021 in


by SST Team :
At this year's iteration of Sound Systems Outernational "SSO#7: Sound Systems at the Crossroads" organized in association with SST, we are excited to invite Professor Emerita Caroline Cooper as one of our keynote speakers on Monday 12 July. Her lecture will be hosted on Zoom, followed by a Q&A session, and streamed live on SSO YouTube channel. You can register for this and all SSO#7 events on Eventbrite.
As we navigate the ever-changing conditions in which sound system cultures are created, amplified and proliferated, and speculate on their changing status in the post-COVID-19 urban environments internationally, we look to one of the founding scholars in the nexus of feminist approaches to situating Caribbean art, music, and literature and transnational reggae cultures to help us elucidate the pluralities and futures of emerging sound system worlds.
Professor Cooper was born in Kingston, Jamaica, and received her bachelor's degree in English from the University of the West Indies at Mona followed by her master's degree and PhD from the University of Toronto, where she attended with a scholarship from the Canadian International Development Agency. Today, she is known widely as one of the cornerstones in developing cultural studies as a field in Jamaica and beyond, and in particular, contributing to scholarship with a focus on Jamaican cultural expressions, and feminist perspectives on Jamaican society, and issues related to race, class and sexuality.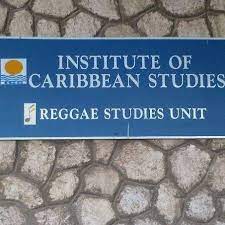 Since 1980, Professor Cooper has been teaching ground-breaking courses at the University of West Indies in the areas of Caribbean, African-American and African literatures and popular cultures. In 1992, she established the International Reggae Studies Centre which became formally affiliated with UWI-Mona in 1994. Since its inception, the International Reggae Studies Centre has hosted conferences, lectures and symposiums featuring numerous distinguished reggae and dancehall artists and practitioners, including Lady Saw, Vybz Kartel, Bounty Killer, Tony Rebel, Ninjaman, Louise Frazer–Bennett, Christine Hewett, Tanya Stephens, Gentleman and Queen Ifrica.
Her collaborations and scholarly work through the Reggae Studies Centre have resulted in several publications; most notably, Bob Marley: the Man and his Music (2003), an edited collection commemorating the 50th birthday of the namesake reggae icon, and Global Reggae (2012). She has also written the books, Noises in the Blood: Orality, Gender and the "Vulgar" Body of Jamaican Popular Culture (1993) and Sound Clash: Jamaican Dancehall Culture at Large (2004).
 Beyond academia, Professor Cooper is a renowned media personality who writes a weekly column for the Sunday Gleaner, Jamaica's oldest newspaper. She has also been a co-host to several television shows, namely, Man and Woman Story, Question Time, and Big People Sup'm. For her contributions to education, in 2013, Professor Cooper was awarded the Order of Distinction in the rank of Commander by the government of Jamaica.